Symfonia in the Cloud
Symfonia in the Cloud is an ESKOM service directed to partners implementing Sage solutions and to enterprises and institutions using or willing to implement this software for enterprise management assistance, recognised on the market (ERP – Enterprise Resource Planning).
Symfonia in the Cloud is a combination of competence and experience from many years of partnership, both in the configuration of the very system and the ability to build and optimise cloud environment, which is superior to traditional IT infrastructure in many ways.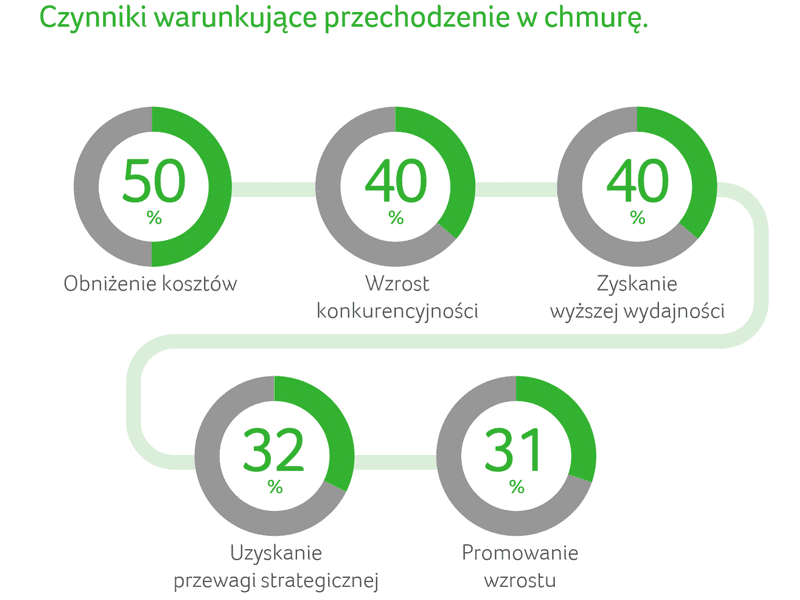 Symfonia in the IaaS model – implementation benefits
To entities offering Symfonia solutions (to their partners) or investing in them, ESKOM can offer a complete and reliable base in the IaaS (Infrastructure as a Service) model. A ready-made, virtualised cloud configured for your needs, fit for Symfonia installation is created with hardware and system resources owned by ESKOM. Installing a system in a well-prepared cloud will enable you to save time and costs connected with preparing and configuring infrastructure on your own.
One of the significant profits of Sage partners providing a licence for solutions available in the cloud made by ESKOM is the possibility to charge their target clients for cloud services directly, without any proxies. Moreover, the Symfonia system may be administered by ESKOM, the Sage partner or the licensee.
The full product catalogue including product codes may be found on http://www.sage.com.pl
Prepared on the basis of materials provided by Sage.
See also
News
IT Services
IT technology
Technological partners
4
Data processing centers
24
/
7
/
365
24/7 L1 and L2 service care