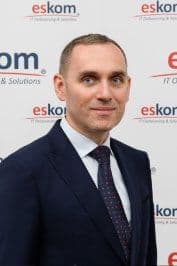 Chairman of the Board, Co-owner, Founder
Responsible for strategic management, supervision of the Service and Implementation Department, marketing and international activity.
Since 1994 in the IT industry, Sebastian Niklewicz has alternately played the role of a corporate client (PZU and Liberty Direct) and a supplier, going through all possible levels of professional carrier (starting from the position of the administrator to the Member of the Board).
He graduated from Computer Science at Bialystok University of Technology and got a diploma in Post-graduate Studies on Insurance at Warsaw School of Economics. He is also a graduate of Post-graduate Studies on Project Management at Warsaw University of Technology.
Since the end of studies, for more than six years, he had worked in the PZU Group, acting as, among others, IT Manager, managing international projects of strategic nature. Sebastian Niklewicz is a winner of the main prize in rationalization competition, organized by PZU on the 200th anniversary of insurance activity in Poland.
He went through all possible levels of professional carrier starting with the position of an administrator, consultant, team leader, head of department, international projects manager, director, and Board Member.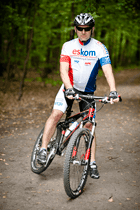 Having established ESKOM company, as a consultant and project manager, he has worked on numerous projects related to implementation and maintenance of IT infrastructure, call center and CRM/ERP systems, and IT audits.
One of the most significant achievements is undoubtedly his participation in creating Liberty Direct company from the scratch, where for two years he had been a CIO, responsible for the whole IT, telecommunication and safety domain. Liberty Direct IT system was created in a record time taking into account the selection and implementation of insurance application and selection and implementation of infrastructural solutions and maintaining very high corporate standards.
In his leisure time, he may be met riding a bike through Kabacki Forrest, training to amateur mountain bike tournaments.