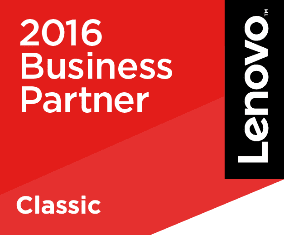 ESKOM is a partner of Lenovo. This producer began its activity in 1984 in China under the business name of New Technology Developer Inc. Subsequently, it functioned as Legend and in 2004 – upon purchase of two divisions of personal computers from IBM – it transformed into Lenovo.
The product portfolio of Lenovo includes e.g. laptops, tablets and smartphones in the consumer electronic section and e.g. servers, arrays or network switches in the group of solutions for business consumers. It is well worth mentioning that since the beginning of its activity, Lenovo has manufactured servers, but only after the acquisition of the IBM server line (System x) in 2014 did it become the third supplier of devices of that sort in the world, and it is inclined to go further.
Moreover, the said producer has established several strategic partnerships in the recent years (e.g. with SimpliVity, Nutanix), which resulted in the fact that its customers can easily and quickly receive thorough solutions according to any of their needs.
Currently, Lenovo means over 55 thousand employees in over 160 countries, the leading personal computer supplier and preparation for the dynamically changing world and respective need for innovativeness.