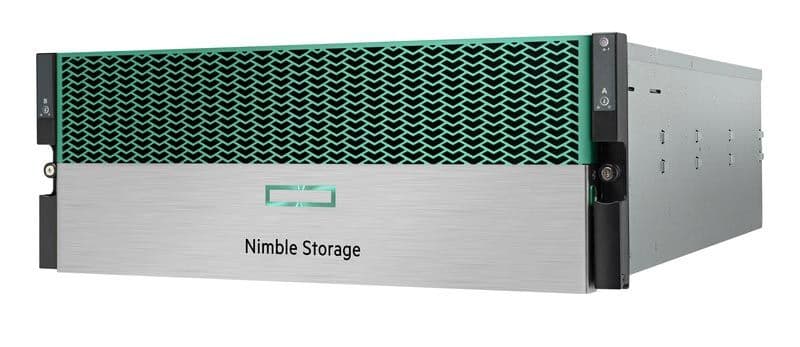 Nimble Storage was founded in 2008. It has been listed on the New York Stock Exchange since 2013, and was acquired by Hewlett-Packard Enterprise in 2017.
Since the beginning of its operation, it has focused on the production and refinement of innovative hybrid arrays, combining the speed of SSDs with the capacity of traditional disks. From the very beginning, it gained the trust of Clients, investors and analysts. Nimble Storage's efforts have been recognized as the company has been ranked in the Leaders Quadrant in the Magic Gartner Quadrant in 2015.
The HPE Nimble Storage portfolio includes two arrays families and the InfoSight platform:

Nimble Storage arrays features
CASL Architecture – Cache Accelerated Sequential Layout is a patented Nimble Storage technology that, unlike traditional approaches and SSD treatment as a separate layer with specific properties, was designed as a fully hybrid solution combining the major advantages of both media types. CASL is also among others dynamic data block compression and integrated snapshots that allow for as much data as possible to be stored in as small space as possible.
Triple+ Parity RAID – disk protection system in cases of failure, in which RAID is composed of 3 data elements and 3 elements for control sums/metadata. Apart from that, the data elements comprise additional control parts and metadata. Ultimately, this solution facilitates taking care of failures of up to 3 disks as part of disk group (up to 24 disks). This mechanism does not require configuration and is set automatically through array operating system.
Scalability and expandability – depending on the family, Nimble Storage arrays can scale vertically and/or horizontally. In addition to AF and CS families, it is possible to upgrade to a higher model by exchanging only arrays controllers.
Scalability and expansion – depending on a given family, Nimble Storage arrays are suitable for horizontal and/or vertical scaling.
Cloud ready – all HPE Nimble Storage arrays are ready for integration with cloud solutions (AWS or Azure) and HPE Cloud Volumes, which facilitates disaster recovery or cloud replication.

NVMe and SCM ready – AF series arrays of new generation have been designed so as to enable for future expansion by SSD NVMe disks and SCM solution (storage class memory). Both technologies are destined to even more improve the performance of all flash arrays with simultaneous reduction of delays in data access.
InfoSight – This is a proactive cloud application that collects data from the Nimble Storage matrix from around the world and provides machine learning tools to:
anticipate possible failures in advance, thus increasing the availability of Nimble systems to 99.9999%
solve up to 86% of problems automatically without administrator intervention,
look for performance bottlenecks for installation,
and inform about planned capacity expansion.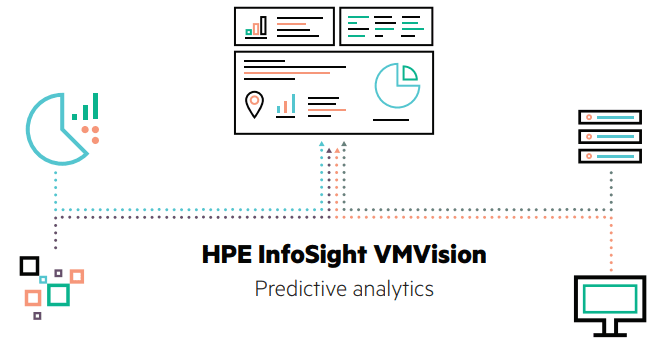 HPE Nimble Storage All Flash Array (AF-Series)
AF20Q and AF20 – are excellent initial solution, dedicated to all users seeking efficient and economy solution for operation of loads, for which of key importance is the question of stable performance.
AF40 and AF60 – constitutes solution offering improved performance with preservation of attractive price for load requiring stable performance and scalability, ensuring smooth development of array in response to rising business and IT needs.
AF80 – has been designed to deal with several loads of great scale, for applications requiring stable operation and aggressive efficiency, as well as high scalability.
HPE Nimble Storage Adaptive Flash Array (HF-Series).
HF20H and HF20 – represent economy solution ensuring right capacity for small and medium enterprises and remote locations, for any type of load.
HF20C – represents model combining economy price of HF20 with scalability of the HF40 model, ensuring up to 2PB of capacity.
HF40 – is ideal solution for medium sized enterprises as well as large ones, offering them optimal relationship of capacity to price for various loads and for virtualised environments.
HF60 – is model dedicated to large installations and most loaded environments. On top of that it is an ideal solution for critical applications requiring highest possible performance and scalability.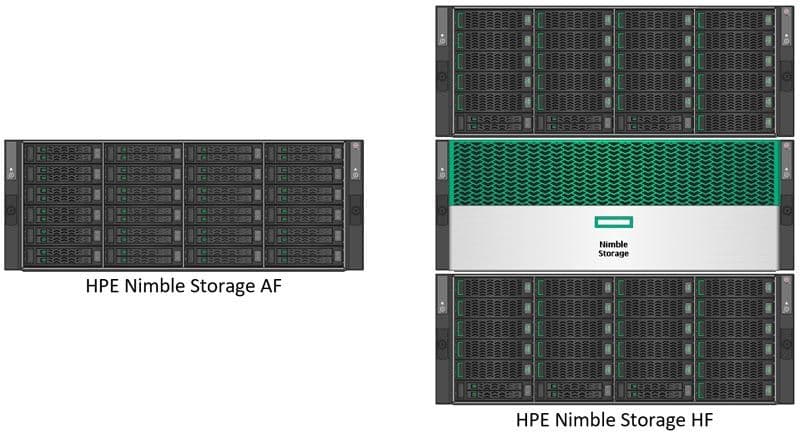 Technical specifications of selected HPE Nimble Storage arrays
Parametr
HF20
AF40
HF60
AF80
RAW Capacity [TB]
21-210
11-184
21-1260
23-1106
Usable Capacity [TB]
16-169
8-136
16-1016
17-815
Effective Capacity [TB]
81-845
40-682
81-5080
82-4075
iSCSI 1Gb/10Gb ports per array
4, 8, 12, 16
4, 8, 12, 16, 20, 24
FC 8Gb/16Gb ports per array
4, 8, 12, 16
4, 8, 12, 16, 20, 24
For complete product catalogue with product codes, visit www.hpe.com/us/en/storage/nimble.html
Developed based on materials made available by HPE.