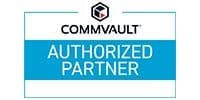 CommVault Complete Backup & Recovery is broadly recognised software for data management, being an integrated platform for such tasks as backup and data archiving.
It was created based on belief that information is currently the driving force of companies and institutions, therefore protection of data at a proper level and possibility of their recovery in the shortest time possible are grounds necessary to provide continuity of key processes in operation of the organisation.
Innovative, fully adjusted to the contemporary requirements approach of CommVault has gained recognition of several thousand institutions around the world, and the tests carried out by Gartner showed that their software has taken the position of an unchallenged backup leader for the past four years.
Complete Backup & Recovery software – features and possibilities
The Complete Backup & Recovery software is a strongly integrated and, first and foremost, complete packet of capabilities, providing the highest level of data protection allowing organisation for smooth operation in any IT environment and in all types of data centres. The applied deduplication of collected data, automation of tasks and reduced number of processes allows users to improve the effectiveness of work with concurrent reduction of costs of data storage.
Development of Complete Backup & Recovery is distinguished in these essential areas, important from the point of view of contemporary requirements set by organisations.
These are:
deep integration with applications and platforms,
minimised impact on systems and applications,
optimisation of use of resources and infrastructure within the scope of data storage.
The Complete Backup & Recovery software is distinguished by its flexibility as it consists of separate, but fully integrated modules, fully ready for operation in both physical and virtualised environments. It matches applications and systems managing virtual environments, allowing to use storage equipment of different manufacturers.
In addition to basic applications such as backup copies, data recovery or deduplication, it also allows to use very fast snapshot copies. The final effect of implementation of the CommVault solutions, most important from the organisation's point of view, will be improvement of security and availability of data with concurrent reduction of backup time and its impact on the production processes.
The full product catalogue including codes may be found on http://www.commvault.pl
Developed based on materials made available by CommVault.