Thanks to the efforts of our team, on 21 August 2019 we signed a new master agreement. The new ESKOM's client is Bank Gospodarstwa Krajowego and the agreement concerns the provision of comprehensive services in providing human resources in IT. The maximum value of the agreement is gross 2.5 million. Its term is the next 36 months. Under the agreement, ESKOM is obliged to provide specialists meeting the specified requirements and having the specified skills and experience.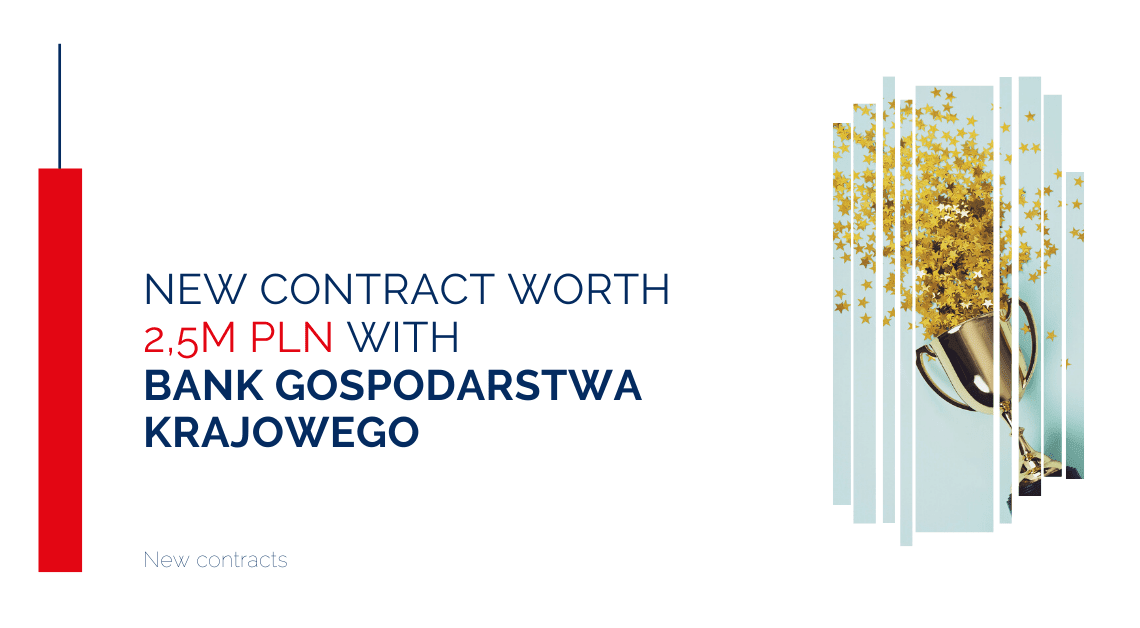 The client tentatively specified the profiles of specialists they will need. Those are for instance:
System and business analyst;
Java developer;
Testing specialist;
Automatic testing specialist;
.NET developer;
JIRA specialist;
Process automation specialist;
It is estimated that our specialists will work over 12 thousand manhours under the contract!
Good IT resource outsourcing can be offered only by those IT enterprises that provide IT outsourcing services and understand the environment and needs of the Client well. We provide properly selected specialist or entire project teams to fulfil a specific business need. Most importantly, we perform the task in time and at the cost difficult to achieve by the Client themselves, whose key activity does not revolve around IT specialist acquisition.
For over a dozen years, we have been providing IT services (IT outsourcing, IT specialist outsourcing), we have been implementing dedicated IT solutions in the field of IT infrastructure and security and we have been creating and developing software. From the very beginning, we have been expanding the scope of our competences. Our Clients include both large organisations (from the financial and public sector mostly) and SMEs.