IT Infrastructure Management
Nowadays, reliable and efficient IT services are a must in every single area of activity. For these to be provided at an appropriate level, what's needed, apart from proper infrastructure, are engineers, experts operating in specific areas, engaged in managing IT environment. In a vast number of cases, hiring a team of IT specialists endowed with distinct competencies is not economically viable, and corporate strategy may focus on core business. In such cases, it is worth availing of the IT services outsourcing model and transfer this area of competence for managing by professionals. In what way can this be done using the ESKOM offer? Most often, this is how the process looks like: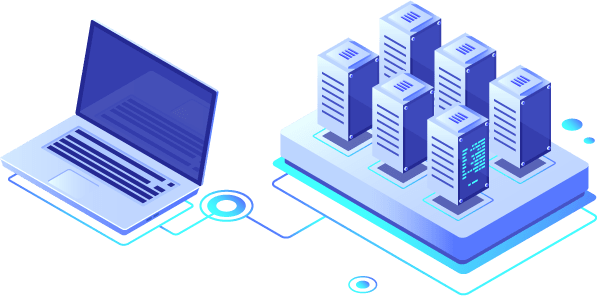 Process of service activation
Client's IT environment audit
In the first place, we need to get familiarized with the current state of the IT organization and infrastructure. For this purpose, we perform environmental audit of all layers, starting from hardware, through network, virtualization, operational systems, data bases, and ending with applications. We also verify the organizational structure, the maturity of specific processes, compliance with license, as well as any potential business needs in as far as environmental security and accessibility in concerned.

Devising IT outsourcing offer
On the basis of audit, we set out recommendations depicting any modifications as may be required for applying in the environment, and we prepare an offer, fine-tuned to the real needs of your firm. We shall also recommend a flexible and advantageous model of maintenance – comprehensive / selective – and one that would enable settlement of provided services. We can provide you with various alternatives, e.g. lump sum one with no hourly limit, piecework one based on man-hours, or a mixed one with hour limit. At that stage, while working with you side-by-side, we shall establish the right parameters of service provision, e.g. SLA reaction times and notification solution times.
Preparing the process
In order to ensure optimal run of the process of taking over service operation, we shall sit down to it with you in order to determine the right order for sorting out recommendations along with the task performance time schedule. We shall also plan taking over of the responsibility for any specific areas and the activation of the process of notification acceptance.
Assuming responsibility for maintenance
Once you accept our plan, we shall start working on the implementation of already agreed recommendations and on operating maintenance services. During the initial stage, there shall be verified any access points to infrastructure elements, and we shall also get the environment connected to the monitoring system. The transitional period usually lasts from 1 to 2 months.
Making the environment stable and reporting
After the transitional period is over, we shall engage in co-operating in continuous mode. Both, HelpDesk, and the engineers, shall be there at your disposal, as per the earlier established SLA terms and conditions, and in the peak time it can be a 24/7 arrangement. A standard we share at ESKOM is reporting of services provided as well as recurrent reunions to summarize our co-operation. Over monthly cycles, you shall obtain any information on the notifications, which we handle, as well as on the capacity and security of your environment.
How long does such process take?
The entire process, depending on the size of a given environment takes approx. 2 months' time.
Your data shall be completely secure:
our policy is to sign non-disclosure agreement with every single client,
whenever we entrust data, we enter into agreement for entrusting data processing which is compliant with RODO,
we hold relevant certificates of the Integrated Quality Management System and Information Security as per the PN-EN ISO 9001:2015 and ISO/IEC 27001:2013 standards.
IT infrastructure management - the advantages:
Budget planning
Any costs and the scope of operations are determined in the outsourcing agreement, whereas settlement proceeds on the basis of monthly reports.

Reliability of operations
Any operations are based on Service Level Agreement (SLA). We monitor the operation of IT infrastructure 24 hours a day, 7 days a week, and as the infrastructure develops, we monitor the production of complete documentation.

Straightforward business scaling
Expand your business with us! Do not waste any of your time on seeking workers – either some of your tasks or all of them can be outsourced to our experts – we shall fine-tune our staff to fit in with your individual needs.

Straightforward business scaling
We are focused on providing continuous IT security and development of your esteemed company, as a result of which you may concentrate on meeting your own business needs.
Why is it worthwhile outsourcing your IT infrastructure management to ESKOM?
4
Data processing centers
24
/
7
/
365
24/7 L1 and L2 service care