Several hundred people attended this year's edition of VeeamON Tour, which took place on September 16 and 17 in the Multikino cinema in Złote Tarasy, Warsaw. The visitors were also interested in the stand of ESKOM, who – as a partner of HP and Veeam – was presenting the possibilities of integration of solutions developed by those two companies.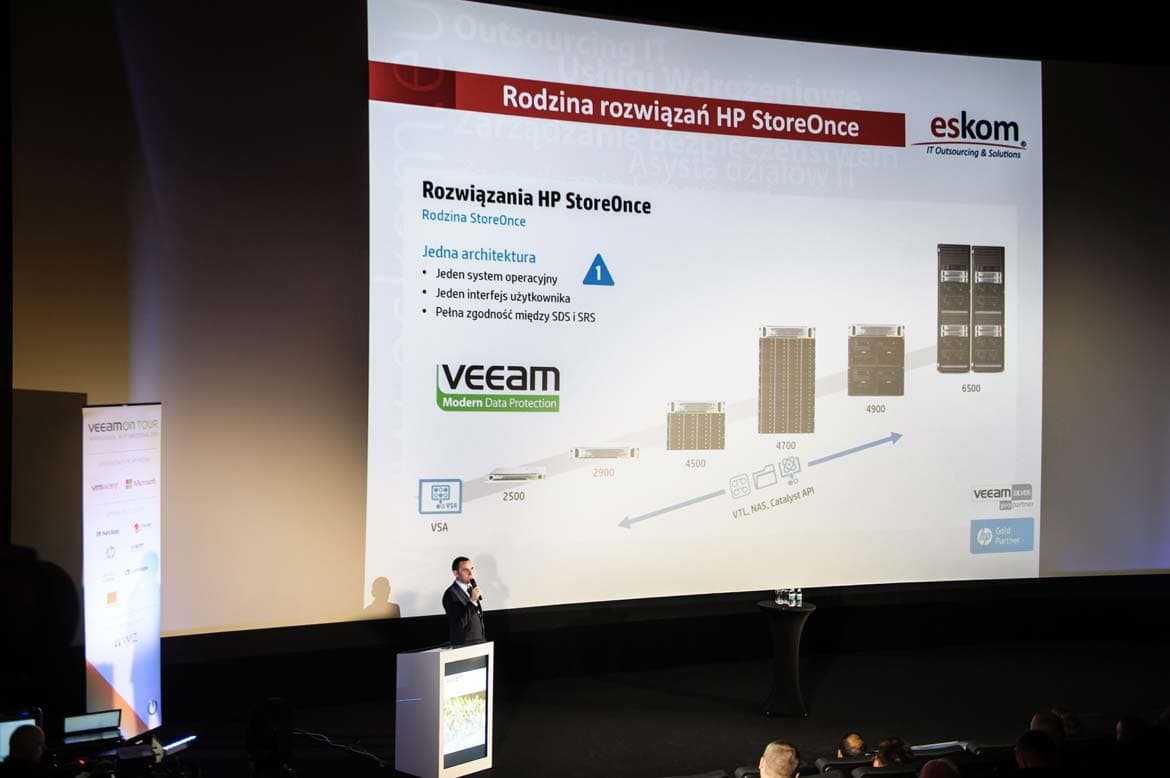 VeeamON Tour are periodical international conferences devoted to issues of IT virtualisation, which take place in various places around the globe. This year's edition – held in Warsaw – served as a meeting of experts and many-year practitioners in the industry with business representatives in order to present the latter the potential usefulness of the latest tendencies and solutions for different sorts of business activity. The first part of the meeting, held on Wednesday, featured talks made by the invited specialists and debates orbiting around the topics touched on in those talks. Thursday, on the other hand, was devoted to technical presentations.
Certainly, ESKOM participated in both parts of the event. On the first day, Sebastian Niklewicz, president of our company, delivered a speech on integration of Veeam software for data backup and replication with the solutions of the HP Storage family (go to the presentation), demonstrating potential business profits of this solution. The practical presentation of the possibilities and services offered within this scope could be seen at our stand.
We thank you for your attendance and invite you to the ESKOM stand in the future!