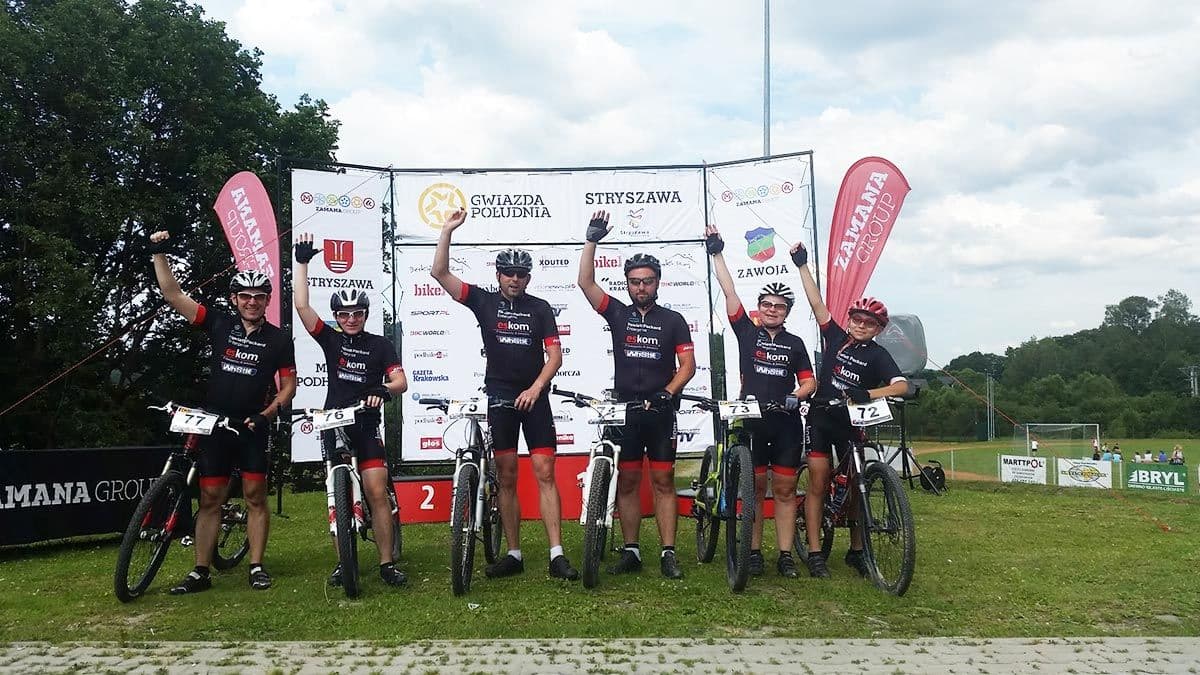 Year 2016 was so far the best in the history of starts of the amateur bike team HPE-ESKOM-Whistle. The united teams participated in several bicycle races all over Poland and abroad. The team members had starts in Poland on regular basis participating in three MTB bicycle leagues: Mazovia MTB, Poland Bike and MTBCross Marathon. Further still, they took part in stage races such as one of the toughest amateur MTB race in the world ABSA Cape Epic in the Republic of South Africa and Polish editions the Southern Star, Northern Star and Sudety MTB Challenge.
We had also starts in road races. All together, we have won a number of trophies – cups and medals, as well as some places in general race classifications. On average, each cyclist from our team has made several hundred kilometres of racetrack in the marathon, and most active of them, have made thousands of kilometres.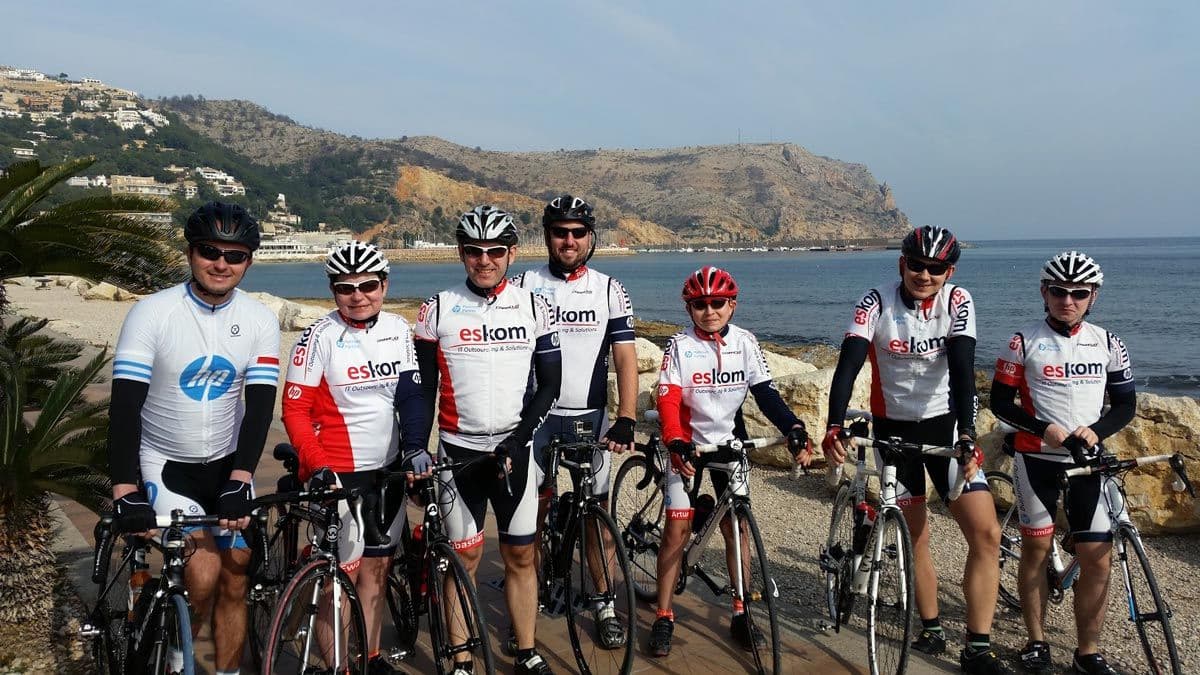 The hardships of race rivalry on certain mountain stages of the Southern Star race were commented by one of our team members, as follows:
Till now, I've never fought that hard in order to maintain my balance, while riding a bike. I have become aware of the fact that I can't go downhill well enough on real mountain stages. Going uphill was not that bad, but going down on a muddy and stony surface at the same time, is a challenge. Well, it's probably the time to think about changing wheel diameter. 26″is not so good for mountain races, as 29″. On this occasion, I really have come to feel it.
We thank the athletes for their commitment and joint effort. We thank the spectators for their support.
The official slogan of our team: We spin your IT stays the same for the year to come 🙂
Feel invited to join in our open training and starts in the races.