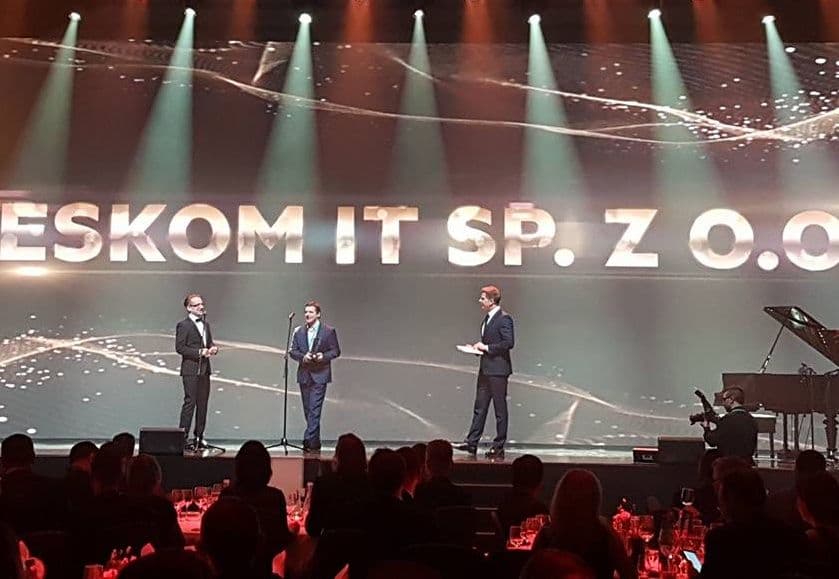 It was yet another time that ESKOM participated in the annual HPE Partners's Conference – the biggest event in the IT industry. This time the event took place in a Film Studio, hotel Double Tree by Hilton, Łódź, and it gathered almost 170 partners. As usual, the organisers took care that the summary of results of 2016 and plans for 2017 were presented in an interesting scenery and audio-visual coverage – the theme of this year was the spirit of change.
In addition to presentation of HPE results and plans, the conference, at which ESKOM was represented by Robert Głodowski, Ewa Niklewicz, Paweł Piątkowski, Piotr Zakrzewski and Grzegorz Biel, included also the ceremony of award of prizes for Hewlett Packard Enterprise partners for year 2016. Despite huge competition – it was ESKOM that received the award for the greatest development!
"We were granted the status of a Platinum Partner by HPE in 2016, we have been investing in development of our competences and relying on the best solutions available on the market – and the HPE products are among them. We have made a strategic decision that we want to belong to the elite of HPE Partners, therefore this prize is very important for us and confirms that we accomplish the goals we have set in a consistent manner", says Sebastian Niklewicz, President of the Management Board of ESKOM.
A report from the occasion, full photo gallery and a film promoting the event are available on http://kongrespartnerowhpe.pl/.