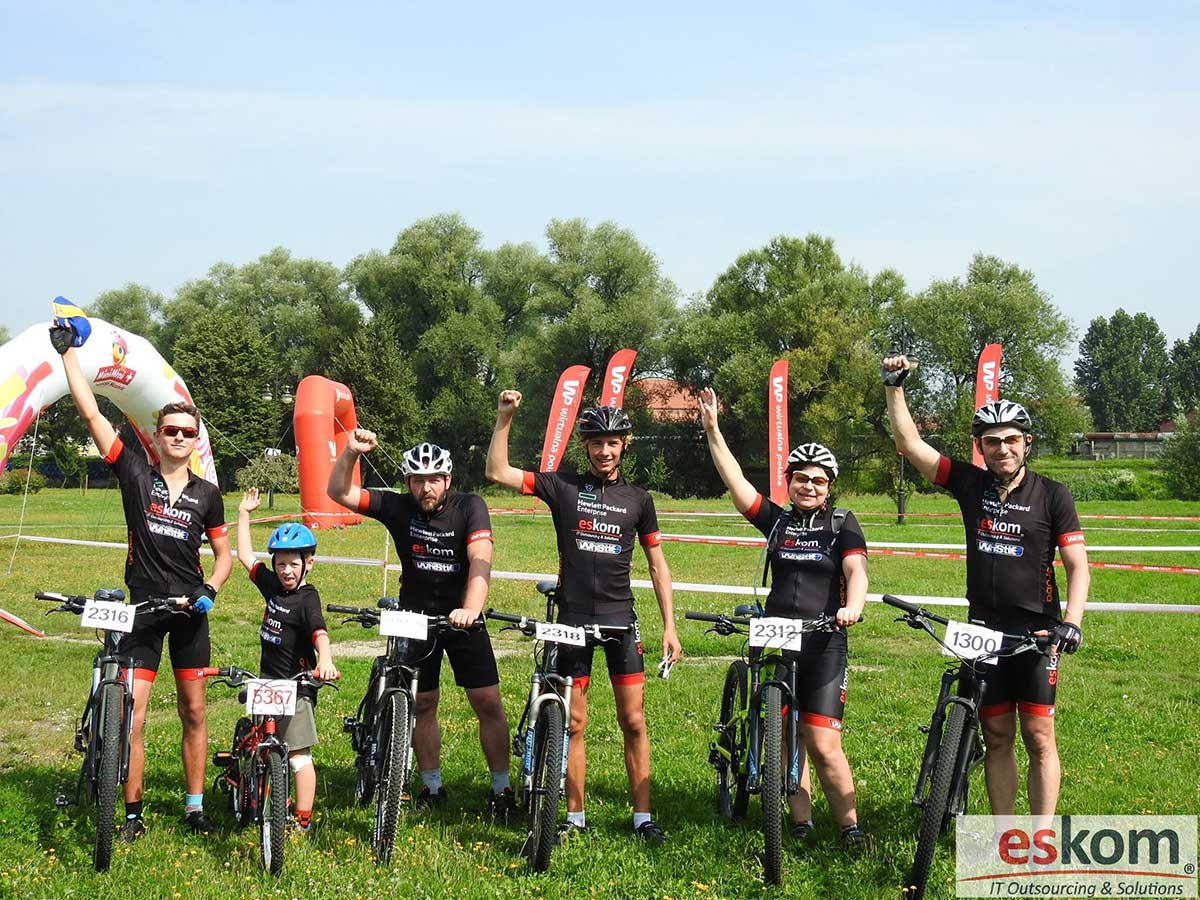 On the last Saturday of September, we participated in a cycling race in Ruda Maleniecka with our families. We are great ambassadors of cycling in ESKOM! We were represented by a team of seven people regularly cycling in the HPE-ESKOM-Whistle team. We had great time. The weather was sunny and autumn-like and there was a spirit of friendly competition.
MTB races have been organised in Ruda Malenicka for many years now. Year after year, they are becoming more and more popular. One can participate in a race in the family category, 10-15-year-old category and the Open category. The youngest category – family category, to 10 years of age, has a two-kilometre lap, so everyone, event the youngest lover of cycling, covered the track easily.
The youngest participant in the family category was a 4-year-old Ala Konopka and the oldest cyclist in the entire race was a 69-year-old Waldemar Dziuba. Andrzej Sypytkowski, Olympics vice-champion, with his wife also participated in the race.
Competition was fierce, particularly in the Open category. Nevertheless, the sports encounter was accompanied by the spirit of having great time and a friendly atmosphere. The organisers along with the sponsors, including ESKOM, prepared small gifts for all participants.
We encourage everyone to spend free time with their families. Family sport out on the fresh air is pure health and a great opportunity to deepen the bonds with your relatives. Cycling races in Ruda Maleniecka is one of many initiatives of that sort in Poland.
Cycling race in Ruda Maleniecka under bright sun. 64 cyclers participated in the race on Saturday