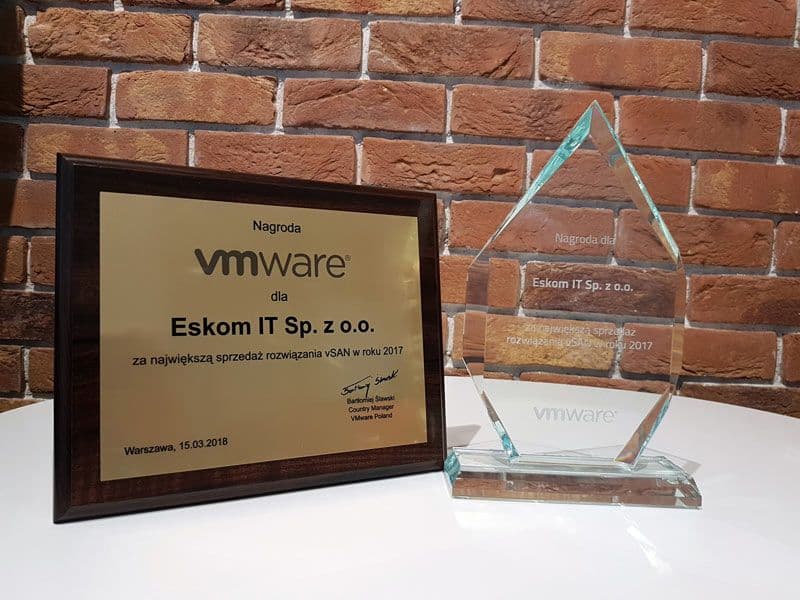 We are pleased to inform that ESKOM company has been awarded courtesy of VMware. This distinction granted for recording highest sales of vSAN solution during 2017, was awarded during the much celebrated 2018 the Partner Leadership Summit gala, which took place on the 15th of March, this year. It is worth emphasising, that it's a first award received by ESKOM from VMware.
In the future, our company is planning to continue developing its competences in the sphere of the VMware technology, which would predestine it to achieving still higher partnership level (Premier). Our customers shall enjoy continued supply of optimal solutions based on these technologies.
Besides the already commanded by our firm Hyper-Converged Infrastructure (HCI) and Network Virtualization (NV) competences, ESKOM company is right now in the process of acquiring the Mobility Management (MBL) and Management Operations (MO) competences.