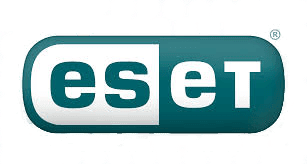 ESKOM possesses rich experience in implementing solutions by ESET, a globally known producer of software for protecting computers against threats arising in the network.
Individual products, for instance antivirus and antispam software or antispyware, are currently employed in over 100 million devices worldwide led by the most popular ESET NOD32 Antivirus. The consultants from Deloitte placed the company in their rank of 500 fastest technologically developing enterprises.
ESET – antivirus solutions for enterprises and organisations
The ESET company was formed in 1992 in Slovakia. Since then, it has become a company operating globally (its products are available in 180 countries), with departments and research-and-development centres on several continents. ESET operates in Poland as well, running such a centre in Krakow. Among others, it deals with the analysis of threats and IT works on tools for their elimination.
Currently, ESET is focusing on creating protection solutions for individual work stations and mobile devices and on complex systems protecting enterprise IT infrastructure. The offered ESET Security Packs include antivirus, antispam and antispyware modules as well as other ones, depending on the need of a given organisation.
For complete product catalogue with product codes, visit http://www.eset.pl/
Developed based on materials made available by ESET.